As a REALTOR®, I pride myself on being a hands-on guy. When you work with me, you get me. What that means is you get my full time, attention and expertise on call seven days a week. Response time is crucial to me, so I make myself available to my clients. As a client, you will also receive constant feedback to ensure you are always aware of and up-to-date with the progress being made.
Having been in the business for 30 years, my training and experience make me feel comfortable with every kind of transaction, although I have particular expertise in:
First-time home buyers and sellers
Downsizing (Clients have complimented my handling of this emotionally charged process)
Estate sales and other family matters
Court order sales (In which I have over 25 years of experience)
New construction (I spent years working in the construction industry before becoming a REALTOR®)
Buying and selling of tenanted properties
Multi-family developments
Whatever the situation, I take the time to explain the process to my clients and they trust me to act in their best interest. Over my 30 years as a REALTOR®, I have built up a long list of useful skills, tools and tactics. However, I also recognise the need to keep adding to that. I am not adverse to learning and utilising new technologies in my work.
One tool I have developed over the years and which offers a strong benefit to my clients is my "right-price analysis." This is a two-step evaluation of your home which pulls together a lot of research and different factors. This lengthy process allows me to arrive at a proper, explained valuation of your property.
To further serve my clients' needs when selling their home, I offer a personal guarantee of service. Be sure to ask me for the details.
I am also a strong believer in community and have called the Lower Mainland home for my whole life. I am deeply rooted in my local community, having raised three biological and numerous foster children here. To this day, I remain active with my church charities and with several local charities. Although I live in the Tri-Cities, I feel just as at home working across the region in locations such as Maple Ridge or Surrey.
Of course, it's not all work. I unwind by running the inlet trails around Rocky Point or by watching live music. I've been going to shows since my teens and still manage roughly 20 shows a year. I'm a big believer in enjoying life, and for me, part of that is going outside my comfort zone. With that in mind, I recently started ballroom dancing and learning to play the guitar.
Awards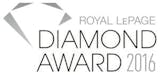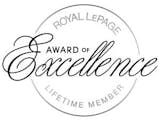 Royal LePage West Real Estate Services – 2014 REALTOR OF THE YEAR
In recognition of his professionalism and outstanding contribution to Royal LePage West Real Estate Services and the real estate industry, Tony was voted REALTOR OF THE YEAR by his colleagues in the Coquitlam and Port Coquitlam offices for his Professionalism, Industry reputation, Passion for the industry, Ability to be a team player, Office Support, Business experience, knowledge and skill.
Twenty Five Year Certificate of Recognition
presented to Antony Filippelli for 25 years of continued service as a member of The Canadian Real Estate Association. Your continued commitment to Trust, Integrity, Service, Knowledge is greatly appreciated.
2015 Member of the Royal LePage West Real Estate Services Top 25 Individual
Royal LePage Director's Platinum Award (Top Agent 2004, 2005, 2006, 2007, 2008, 2009, 2010)
Royal LePage Star Sales Achievement Member
Royal LePage Master Sales Member
Royal LePage President's Gold Member
Royal LePage Award of Excellence
Life Masters Associate
Multiple Listing Service Medallion Club Member (Top 10% of REBGV)
Multiple Listing Service Medallion Club Member (Top 3% of REBGV)
Star Sales Master Memeber (Top 15)
Member of the Real Estate Board "Life Member" Medallion Club Awards
Royal LePage Diamond Club Member
Royal LePage Top Status – Top 5% of the Company
1996 Realty Worlds TOP Agent Western Canada
Graduate of Realty World Program II – February 27, 1987
Graduate of Realty World Program III – June 10, 1987